Smart Chain LLP has been unveiled as the lead partner for the Supply Chain Conference which takes place in London on 19th and 20th March.
The conference will feature speakers from some of the world's leading supply chains including: Procter & Gamble, HP, Heineken, John Lewis, Shell, and Pentland Brands.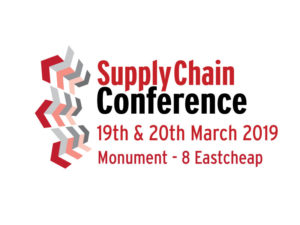 SmartChain is a company of industry and consulting supply chain experts with a long track record of delivering sustainable change. It has experience in delivering supply chain transformational initiatives across the life sciences, global health, CPG, telecom and oil & gas industries.
Founding partners, Patrick Rigoni and John Earley will lead a conference session entitled: "The demand driven adaptive enterprise as a necessary condition to reap the full benefit of digitalisation".
Unipart Logistics is Thought Leader Partner. Unipart Logistics continually seeks to identify new and different opportunities for customers that go beyond traditional logistics to include the entire supply chain. It aims is to find ways of helping customers sustain and build their competitive advantage in response to today's fast changing, digital world. By harnessing its wide industrial experience — and unique way of working, The Unipart Way — it regularly generates practical, new ideas to benefit customers.
Honeywell Vocollect Solutions is Workshop Partner for the conference.
Honeywell Vocollect Solutions is a leading provider of innovative voice-enabled workflow and data collection solutions that help companies with mobile workers run a better business. It Vocollect voice solutions save companies more than $20 billion annually by optimising operations, improving business decision capabilities, and delivering the industry's premier worker experience.  Together with a global team of 2000+ Vocollect Certified Professionals it enables almost one million workers worldwide every day.