Logistics and supply chain is over a decade behind other industries, and needs to get "ahead of the curve" in order to compete with sector disruptors like Amazon, according the co-founder of 7bridges, an artificial intelligence-based software provider for supply chains.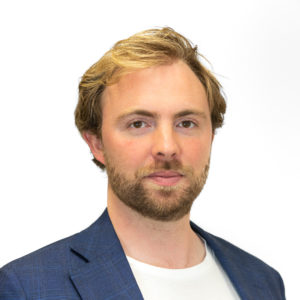 Speaking to Logistics Manager Phil Ashton, chief executive at 7bridges, said: "The whole of the logistics industry can fairly well be summarised as 10 to 15 years behind other industries in terms of digitisation. It is driven off paper and manuals and standard operating procedures."
He also warned that the amount of knowledge locked up in individuals working in key roles in the sector was "extremely high" and that supply chain had been "systematically underinvested area" as for most businesses it was just seen as a cost of doing business.
"With our customers we say that they have exactly all the information they need to automate what they are doing" he said. "The starting point for most businesses was web1.0, to take processes that were on paper and put them online. We basically said you've got to leapfrog this and get ahead of the curve, and that is looking at the way Amazon operates even in your supply chain.
"That means taking that data and using it to make the decisions that you are currently devolving to every individual, who is having to make every single decision in a completely disintegrated fashion. They are making it in a siloed, isolated way from every other decision made in the business. That is terrible. You don't want that.
"What we do is connect data and businesses. The transport data and storage data… all the domains in logistics. We then optimise those decisions and automate those decisions, but we do provide a human-on-the-loop interface. That means that a human has the final point of control, so if they want to deviate from an automated point of control then they can. Everything can be automated, so they sit on top of that loop and make those decisions."
7bridges started trading four years ago, working for a major US pharmaceutical firm and last month the London-based firm raised $3.4 million (£2.7 million) in seed funding as it looks to expand. It describes its technology as providing solutions for auditing costs, document creation, performance analysis and procurement and is able to directly integrate with carriers, fulfilment providers and ERP software platforms.
The artificial intelligence "continuously suggests" optimal logistics strategies, by simulating and predicting the impact of changes in the supply chain in the context of business constraints and goals.
Systematic Underinvestment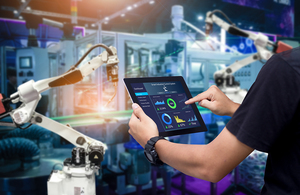 Ashton said that digitising the supply chain has "to a large degree" been seen as an area that is hard to tackle and requires a high level of knowledge to actually start tackling.
"The amount of information that is locked up in the logistics manager's head in any given business is very high," he says, "and those individuals are hard to hire, they are not very well incentivised, and they are not very well trained. There is systematic underinvestment in the entire knowledge base in the industry.
"The flip side of that it is a very fragmented market, one of the biggest problems is the number of organisations that actually operate at a significant scale to really provide good quality technical interfaces is lagging behind.
"Even today the technical interfaces of the very largest organisation are pretty basic. They are enough but they are nowhere near the level of automation and technical integration that you even see on the marketing side of things. I think that is probably the right place at the start to drive the top line, but as businesses like Amazon and Zara prove supply chain can offer a pretty significant competitive advantage, you take the right data out of it, you use the right automation with the right technologies on it, it can put you ahead in the market as well," he says.
Ashton said that the biggest single thing that is driving the digitalisation of the supply chain as a whole is the emergence of a clear competitive threat.
"The number of businesses that have been worried about the entry of an Amazon into their particular value chain has grown astronomically in the past ten years. And one of the things that has been an enabler for that has been that they can pivot their supply chain due to the digital element of it. It has stopped been viewed as a cost of doing business, it is not tax, it is not duty, it is something you have to be good at and it is something you have to have a core competency in. It then shifts from being, do I have the capital to do it, to how do I compete in this market, not fall behind, keep up and get ahead?"
Finally, the impact of Covid-19 continues to be felt throughout the supply chain, and Ashton says that businesses need to adapt.
"There are a huge number of services that need to be continued to be supplied and [supply chains] need to be more agile to handle disruptions which, broadly speaking are on the increase because supply chains are more globalised. And there are an increasing number of events which disrupt supply chains. Being able to adapt to that in real time is really important. And because of Covid in particular, businesses that have never had to deliver direct to a consumer, or even think about it, are having to now. Things have to go to homes. That has introduced an increase in logistics cost and complexity."

Entries for the 24th Supply Chain Excellence Awards, including the Supply Chain Innovation Award, are open until 31 July. For more information, including how to enter and sponsorship opportunities, contact daniel.jessop@akabomedia.co.uk