Customer service should be a core focus for any supply chain seeking excellence. This year, two entries were close runners for the trophy – one of which was last year's category winner.
Co-op Insurance took the trophy last year with its customer video diaries, but would it do so again in 2019? This time the business was looking to reconfigure the home claims customer journey where multiple suppliers were operating on a single claim, as this lead to confusion, delays and significant customer effort. Customers were losing sight of who was managing their interests.
By creating a culture of trust between the business and its supply chain partners, Co-op Insurance took a new approach to managing service delivery by giving their partner, Pioneering Partners, more autonomy, so reducing the need for them to refer back to Co-op on a claim-by-claim basis. And the results? Cycle times have reduced by 28% and complaint levels are now less than 2%. Costs too have reduced on average by 9%.
Once again Co-op Insurance had clearly demonstrated a progressive and innovative approach to improving customer service. However, the judges concluded that this was not this year's winner.
The score for Heineken UK with Trade Team (DHL) was very high. From a position where tipping delays were causing significant stock-outs and customer dissatisfaction, close collaboration between the two organisations led to a successfully executed plan that increased customer service to 95%.
The judges were impressed by the best-practice approach taken to identify and resolve the issues. Using TPM methodology, a Kaizen project was launched to identify the route causes, which were found to be throughput issues at Trade Team's Salford depot, inefficiencies around booking slots, times and process, along with warehouse management issues. A series of rules of engagement for tipping delays were set up: the depot was opened on Saturdays for Heineken to deliver, SKUs held were reduced and new booking processes were introduced.
The transformation has had a huge affect on customer service and operational performance – service has increased to 95% with no tipping delay failures and cost-to-serve has been significantly improved.
The judges agreed that this was a well-conducted exercise with proven results and so resolved to make Heineken UK with Trade Team (DHL) this year's winner of the Customer Service & Support category.
Paula Masterson, customer operations manager, Heineken UK said: "It feels absolutely amazing to have won this award, I'm shocked! It's the first award we've won for customer service, which is great recognition for us in supply chain because we've always championed the customer. So, this really is confirmation that we achieved what we set out to do. When we bring the trophy back to the business, everyone will be absolutely delighted."
Winner: Heineken UK with TradeTeam
Shortlisted: Co-op Insurance; De La Rue with DB Schenker; Kubota UK with Carousel Logistics.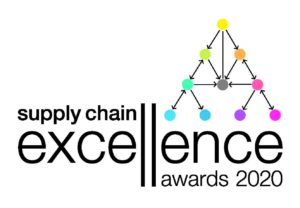 The 24th Supply Chain Excellence Awards will take place on 12 November 2020. The awards are a celebration of all things supply chain and all entrants are put through their paces – including presenting to a panel of their peers – to ensure only the best win the coveted award.
For more information, including how to enter and sponsorship opportunities, and to register your interest go to: Supplychainexcellenceawards.com