What is supply chain management without Demand Forecasting & Planning? The two contenders for this prize were Nisa Retail with DHL and Graze.
Nisa Retail supplies over 100 million cases of goods annually to over 4,000 independent convenience stores, supermarkets and wholesalers across the UK and Ireland. Working in partnership with DHL for the past 20 years, the business operates from four main pick sites and ten out-base locations to provide a cost effective service for over 17,000 products lines, split over ambient, chilled and frozen.
However, with intense promotional cycles and high volatility in volumes due to competitors' strategies, predicting demand had become difficult. Sales frequently ranged between 15% to 650% of take up on previous promotions. A quarterly budget and reforecast method was nowhere near dynamic enough for such an aggressive market. By engaging the wider business on promotional cycles, sales events and product launches, and by using historic daily sales data, the business has been able to provide accurate forecasts to sites on a bi-weekly basis.
The judges noted the significant benefits that the business had gained in being able to plan the number of people and vehicles needed, and to predict which areas would be under pressure at peak. This was a worthy contender, but it was not to be the winner.
Starting out as a healthy snacking service provided through the post, Graze soon launched into retail. Now four years on, they are in almost every major retailer, convenience store, forecourt and distributor in the UK. With over 30 products, in various formants – punnets, sharing bags, flapjack bites/bars – the business has developed strongly and following its acquisition by Unilever earlier this year, is now looking to Europe.
As a small business, moving into retail had its challenges. Deep cut retail promotions created huge peaks, which required careful planning. By setting up daily EPOS extrapolators populated from key customer portals the business was able to project forward the expected performance of the promotions. It was critical to balance the manufacturing plan to ensure on-time, in-full (OTIF) deliveries to the retailers.
The judges liked what they saw, particularly as a small business does not have the benefit of the huge amounts of data available to larger suppliers. The judges were highly impressed with Graze's capacity to respond to the huge peaks created by the retailers' special promotions. This was supply chain excellence in practice. The trophy went to Graze.
Liz Edwards, head of retail supply chain, Graze, said: "This is a fantastic achievement for Graze. Graze is a really small supplier into a lot of the big FMCG companies, and so for us to have won this award is brilliant recognition because this is day-to-day business in a lot of other companies, but from the moment we launched our first big campaign it was a real pulling together of a lot of different teams, and so this is a great award for us to have won. "
Winner: Graze
Shortlist: K.Ekrheim with Blue Ridge Global; Nisa Retail with DHL; Majestic Wine with RELEX Solutions.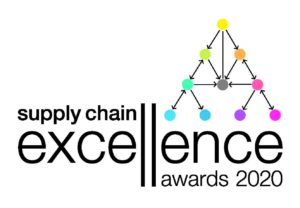 The 24th Supply Chain Excellence Awards will take place on 12 November 2020. The awards are a celebration of all things supply chain and all entrants are put through their paces – including presenting to a panel of their peers – to ensure only the best win the coveted award.
For more information, including how to enter and sponsorship opportunities, and to register your interest go to: Supplychainexcellenceawards.com