One judge for the Supply Chain Excellence Awards 2020 has called on entries to reflect a year that has demonstrated the importance of the sector to the UK. 
Chris Warn​ is global logistics director at Pentland Brands – home to names such as Speedo, Berghaus and Canterbury of New Zealand. His logistics and supply chain experience is extensive, having served as head of supply chain at both Whitbread and Homebase as well as operations manager at Sainsbury's.
He spoke to Logistics Manager about his ambitions for the 24th Supply Chain Excellence Awards, which takes place at the London Hilton on Park Lane on 12 November 2020.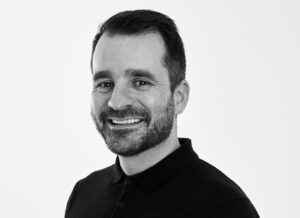 Why did you choose to be a judge at the Supply Chain Excellence Awards 2020?
Warn: "I enjoy learning about the entries; the people presenting them, what challenges they've faced and successes they've delivered. It's great to see such passion for supply chain, and being able to build a network of like minded professionals is important.
"The entries are always of a high standard and post-judging, the awards ceremony is a great celebration of the industry which in 2020 has emphasised just how important it is for the UK."
What does supply chain excellence mean to you?
Warn: "Supply chain excellence to me is where a business actively builds supply chain into their strategic objectives because they recognise the competitive advantage it can unlock in both financial performance and enhanced customer experience."
What are you looking for in a winning entry?
Warn: "I am always looking for an entry that delivers on multiple levels; has it had to secure exec level investment and influence cross functional dependencies? What was the entries original objectives, what barriers were overcome to success and are there measurable financial and operational KPIs? The most important one to me for me however is does the entry demonstrate something new and innovative? If it does, and ticks several of the other boxes too,  then it's a winning entry for me 😊"

The 24th Supply Chain Excellence Awards, with new categories for 2020, will take place on 12 November. For more information, including how to enter and sponsorship opportunities, contact [email protected]