The Supply Chain Academy and Leeds Trinity University are to offer a Supply Chain Leadership Professional Degree Apprenticeship.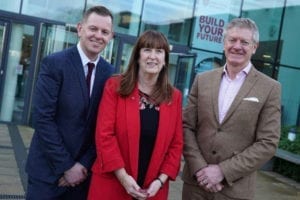 Uniserve, Henry Shein and Royal Mail employees have already enrolled to study for the Degree Apprenticeship over the next three years. There are 25 apprentices in total.
The course will be delivered on campus at Leeds Trinity and at The Supply Chain Academy's Upminster Court premises in Essex.
The Apprenticeship has been in development since 2016 through an employer group led by Uniserve and was approved by the Institute for Apprenticeships last month.
"The Industry is desperate for the level of skills that will be provided by the degree apprenticeship. The Degree Apprenticeship was developed in partnership with employers to address those skills gaps," said The Supply Chain Academy director and director of human resources at Uniserve Paul Stone.
Clipper and Sheffield Hallam offer degree level apprenticeships