Cargo-related crimes have doubled in the last year, leading to €137 million (£125.5 million) in losses.
Cargo thefts from supply chains in Europe, the Middle East and Africa (EMEA) more than doubled to 8,548 incidents in 2019, compared to 3,981 in 2018, and meant that losses of product worth well over €137 million were incurred, according to the Transported Asset Protection Association (TAPA).
In 2018, TAPA reported cargo-related crimes in 35 countries across EMEA, and in 2019, that number rose to 48.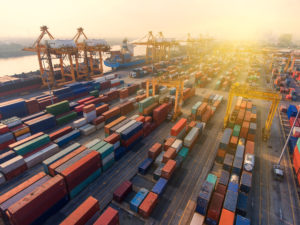 The average loss for "major cargo crimes" in EMEA was more than €536,889 in 2019, compared to €378,058.
However, thefts in the UK fell 53.6% year-on-year to 1,199. This total ranked it third in the number of countries reporting cargo thefts, behind Germany (2,905) and France (1,542).
Thorsten Neumann, president and chief executive of TAPA EMEA, said: "Cargo crime has been growing at a record rate in the EMEA region since 2014 and previous analysis by the European Parliament and industry associations put the total cost at more than €8 billion a year in Europe alone.
"Our statistics only show the incidents reported directly to our IIS database but they are the best possible indicator of the growing risks companies are facing and, naturally, a significant cause of concern for supply chain security, loss prevention and risk management professionals."
He added: "There is no doubt that the supply chains of TAPA members globally are among the most resilient in the industry because of the steps they are taking to protect goods in transit or being stored in facilities. This includes adopting our industry standards for facilities and trucking operations. However, for the industry-at-large, the risks are now greater than at any time this century."
The biggest single loss reported to TAPA in 2019 was the theft of €17,440,800 of jewellery and precious metals stolen from an Origin Facility in Gauteng province in South Africa. It was one of 19 crimes with a loss value in excess of €1 million.