Logistics parks are embracing tech to attract and retain the best staff, 
Nick Bradley

writes. Could connected communities attract the best recruits?

 
The past 18 months have seen the logistics sector emerge as one of the pillars of the UK economy. The pandemic and national lockdowns have accelerated the growth of e-commerce and the disruption experienced by many businesses has led to even more focus on best-in-class supply chains and building resilience. This has all contributed to a huge increase in the demand for UK logistics space. In 2020, take-up of warehouse space totalled 50 million ft2 – an all-time high. In many locations the availability of modern warehouse space is tightening but there is another challenge facing the growing logistics sector – competition for talent.

 
Large DCs are labour intensive, some requiring thousands of workers deployed on a shift system. They also support a diverse mix of employment, ranging from 'pickers', skilled trade workers such as forklift drivers, to high-skilled data and analytics roles. As logistics experiences rapid growth, the competition for workers has never been fiercer: even after the pandemic, the UK labour market is very tight, with unemployment at just 4.8% (versus an average of circa 8% across the European Union) and with Brexit set to further reduce the potential workforce.
War for talent
It is arguably the first time the sector has faced a 'war for talent', and these changing dynamics are leading owners of logistics parks – alongside occupiers – to think differently about how to create a more vibrant, attractive place of work.
We are seeing the design of parks evolve as a result, with more emphasis on green spaces, biodiversity and on-site amenities such as gyms to create an environment that supports worker wellbeing, happiness and productivity. 
But creating a better physical environment is not enough: today's workers want a better day-to-day experience and the challenge is to create a 'connected community' that allows landlords and tenants to engage with workers in real-time to understand their needs.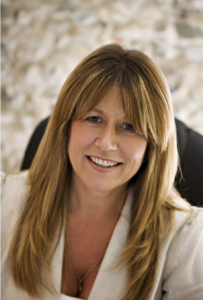 This shift in emphasis follows a trend first seen in the retail and the offices sectors. "In 2015, we launched Mallcomm, which as the name suggests, is a bespoke tenant engagement platform for shopping centres and retail property," reveals Michelle Buxton, Founder and Chief Executive. "We recognised the need for better collaboration between retailers and landlords to make shopping centres more vibrant destinations."
The platform – which is accessed via a smartphone app – now helps landlords and tenants across all real-estate asset classes collaborate to drive day-to-day operational efficiencies, share commercial data securely and interact with the end-user in real-time. "This is critical in creating a live dialogue with workers, visitors or shoppers, to build a deeper understanding of how they are using spaces and enable landlords to tailor services and amenities accordingly," Buxton continues. 
PRIORITISING WAREHOUSE WELLNESS

There has been a clear shift of emphasis among GLP's customers to more healthy, safer and balanced lifestyles. "That's why our logistics centres are 'WELL-ready', making it easier for occupiers to achieve full certification for employee health and well-being," reveals Haidée Klein, Head of HR from GLP Europe. In 2018, Altitude at Magna Park Milton Keynes became the world's first WELL-accredited logistics building. The standard is a performance-based system to analyse a building's impact on the well-being of those using it. These measures address occupant health and channel resources towards improving it, often resulting in ROI for occupier and owner.

"We're championing a move from bleak industrial estates to high-tech, award-winning logistics parks, built with environmentally friendly materials," continues Klein. "Landscaped to blend with their surroundings, they boost mood and morale."

Unlike other certification, WELL is only granted after the built-environment has been assessed in operation. "And it's an evidence-based system that was developed to analyse standards in offices: 92% of people using WELL-certified buildings say they feel benefits to their health and well-being and 94% say the environment boosts performance. 

"We also installed 20 electric car charging points with potential for another 60, an onsite apiary supporting biodiversity, an insect hotel created by local schools, landscaping and nature walks. It's all part of a holistic approach.

"The well-being of our people is a priority," says Klein. "We measure this through our employee engagement survey to ensure we promote a well-being culture throughout our business.

"Companies no longer require the big head office that may have existed in the past," she adds. "That's being decentralised at logistics centres these days. They are becoming a hub for e-commerce and people. That affects a building's aesthetics and its fit-out. What's interesting is the finish and detail some customers require. In the H&M warehouse that we were involved with at Milton Keynes, for instance, there's a hotel-standard kitchen to deal with the volume of people."
Space as a service
This thinking has continued to evolve in the offices sector, where landlords are increasingly focused on providing 'space as a service' and embracing technology to create a service for employees akin to a hotel. "As the UK approached 'Freedom Day' and a gradual return to the office, many landlords were introducing apps and digital platforms to enable hybrid working and make a return to the office as simple, frictionless – and fun – as possible," Buxton reveals. "We are now starting to see increasing demand from logistics parks to create digitally connected assets where landlord, tenants and workers are able to collaborate more effectively to enhance the working environment."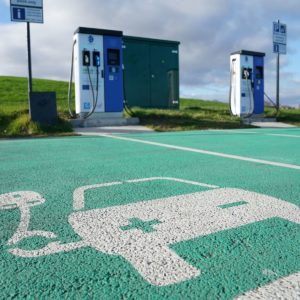 A specific challenge for logistics parks in attracting talent is that – unlike shopping centres and offices – they are typically not in urban areas. "This can make getting to and from work hard for those without a car, and can mean road congestion and pollution are increased due to single-car occupancy," says Buxton. "One benefit of connecting people digitally is that property management teams can better understand the daily flow of people and arrival and departure times and use this to co-ordinate lift-share and bus services."
This not only makes the park more accessible to a larger workforce, it improves the environmental performance of the asset. Companies of all shapes and sizes are now committed to reducing their carbon footprint, and Buxton says she is starting to see sustainability becoming a key in leasing decisions and influence where people choose to work. 
"Warehouses today are designed to be more sustainable, often incorporating solar panels, energy-efficient lighting and electric vehicle infrastructure, but it is essential that the performance of a building is properly tracked over its life-cycle," she says. 
"Another benefit of a digitally connected asset is that landlords and tenants can track and share data on energy consumption in real-time, creating transparency around performance and enabling buildings to achieve BREAMM (or equivalent) accreditation more quickly." 
Digitally connected
Digital tools can also help integrate logistic parks into their surrounding communities. Due to their location out of town and close to major roads, parks can feel quite detached from their surroundings which impacts the day-to-day experience. Buxton is seeing logistics parks using digital platforms to establish partnerships with local businesses to create bespoke services, offers and discounts for workers, with benefits including day-to-day services such as dry-cleaning, offers for cafes or restaurants, and discounted memberships at gyms – all easily accessible via an app. Staff are offered a much wider range of benefits and the parks make a wider contribution to the local economy.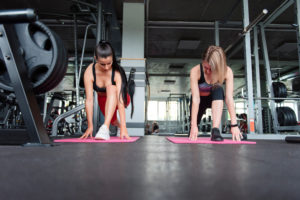 Creating a digitally connected community has become fundamental to property management and placemaking across other real-estate asset types, and according to Buxton, we are just scratching the surface in terms of the potential application in logistics. 
"What is clear is that attracting and retaining talent will be crucial to sustaining the growth of the sector, and the onus is on landlords and tenants to embrace new innovations to engage workers and enhance their day-to-day experience."
If you like Logistics Manager the magazine, you're going to love it when the subject matter of the publication comes to life at Final Destination Logistics on 18-19 May 2022, taking place at the Exhibition Centre, Liverpool. For more information, please click here