Tarmac has awarded Abbey Logistics the contract to distribute bulk cement in Scotland.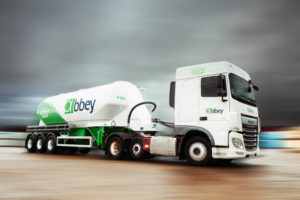 Mike Eberlin, managing director at Tarmac Cement and Lime, said: "With a demanding pipeline of construction and infrastructure projects coming online across the country, now is the perfect time for us to proactively change. Our strengthened network capability means we're able to offer a better, more flexible service to meet customer requirements going forward."
Tarmac is restructuring the distribution model for its Cement and Lime division, moving to a more flexible regional model for both bulk and packed cement distribution, which have previously operated on a national basis.
Abbey's Mike Ellis said: "Tarmac relies on its supply chain and logistics operations to ensure they maintain their position as the UK's market leader and we look forward to providing them with the enhanced visibility, resilience, and flexibility our service provides."