Supply chain struggles at retailer Ted Baker have seen chief executive Lindsay Page resign and the firm issue a profit warning.
Ted Baker said that trading through November and the Black Friday period was below expectations, with lower than anticipated margins and sell through.
It has now reduced its profit forecast to £5 million for the period ending 25 January 2020 "with a potential outcome of up to £10m dependent on Christmas trading".
Last week it was forced to admit that it may have overstated the value of the stock on its balance sheet by £20 million to £25 million. An independent review is currently taking place.
Following Page's resignation as chief executive, finance officer Rachel Osborne – who only joined the company in November – becomes acting chief executive.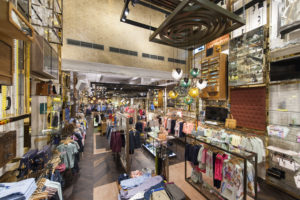 Page will stay on to support a "number of ongoing initiatives" and "assist an orderly transition of his role". The search for a new chief executive will begin in January 2020.
Group turnover decreased 0.3% to £203.8 million for the 17 weeks from 11 August to 7 December. The company said it continued to experience challenging trading conditions in the UK as a result of "weak consumer spending, macro-economic uncertainty and a backdrop of elevated promotional activity".
E-commerce sales fell 0.7% and represented 31% of total sales.
Group gross margins were below expectations due to an increase in promotional activity, following what it described as "the unprecedented and sustained levels of promotional activity across the sector". Ted Baker said that it was taking a more proactive approach to stock management and inventory sell through as a result.
Furthermore, David Bernstein has stepped down as executive chairman. Sharon Baylay has assumed the role of acting chair of the board until a permanent successor is appointed.