Howard Tenens has acquired the 282,000 sq ft Tesco warehouse on New House Farm Industrial Estate in Chepstow for an undisclosed price.
The warehouse was built in 1988 and let to Tesco, with CM Downton currently in occupation as sub-tenant.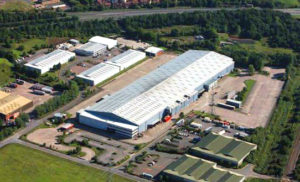 Simon Emms, property director at Howard Tenens, said: "The Chepstow facility is a fantastic addition to our portfolio and offers a secure income in a strategic location which is set to be enhanced further following the recent announcements regarding the abolition of tolls on the Severn bridges."
Cushman & Wakefield advised Howard Tenens on the acquisition and Colliers International advised the vendors, increasing Tenens operations across the UK to 21 and growing.