Tesco is targeting the development of "at least" 25 urban fulfilment centres (UFCs) to drive its boom in online grocery deliveries, which now account for 16% of its total sales.
Reporting its first quarter trading today the largest supermarket in the UK by market share said that in just five weeks it doubled its online capacity and was now fulfilling over 1.3 million orders per week, up from 600,000 at a capital expenditure cost of £4 million.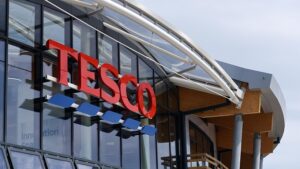 Across the quarter as a whole, it said it delivered 12.6 million orders and had also increased the availability of our click and collect service, which it said now represents around a quarter of its online orders.
It said that the online grocery business had grown from circa 9% to over 16% of its total UK sales.
Tesco had originally planned to double the capacity of its online business in the medium term, including the development of at least 25 UFCs. It said that whilst the construction of its first UFC in West Bromwich had paused in March due to government restrictions, it was able to complete the work in June and its first customer order would be delivered next month.
Chief executive Dave Lewis said the costs of such rapid online development had been "significant" and only partly offset by business rates relief and increased volume.
"We see the balance as an investment in supporting our customers at a time when they need it most," he said.
In its convenience division in the UK Tesco Express and One Stop saw sales increase 9.9%, while its wholesale division Best Food Logistics suggered under the impact of lockdown, with sales down 70%; albeit improving "recently" to a fall of 50% as businesses began to re-open.