Primark, working with PAC-D, won the Environmental Improvement Award at the 2019 Supply Chain Excellence Awards last November. Logistics Manager caught up with Dean Moss, packaging and compliance manager at Primark, to find out more about the project and the partnership.
Given the scale of the award-winning project delivered by Primark and PAC-D, not to mention the challenges the business faced and overcame, the judges had little difficult in awarding the Environmental Improvement Award to the partnership last year.
Dean Moss, packaging and compliance manager at Primark, explains how they achieved the win: "The partnership began at the end of 2017 when Primark identified an opportunity to optimise the cartons used for the transportation of our products all the way from our production factories to our stores.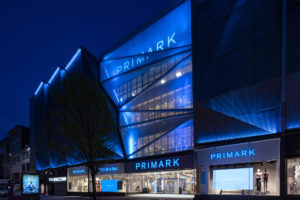 "[Primark and PAC-D] developed a programme to train suppliers to accurately measure products, to efficiently package them into shipping cartons, eliminating empty space.  It also optimises the carton dimensions for maximum utilisation of space within ocean containers and warehouse pallets."
He said that PAC-D had been instrumental in the design and development of the Primark Carton Optimisation Programme, and have assisted with a wide-range of programmes throughout the supply chain from 30 workshops delivered in local languages to over 200 suppliers in eight different countries to bespoke carton design for certain product categories.
"Unlike many other fashion retailers, Primark do not have a specific menu of standard carton sizes," said Moss. "We don't open cartons in our distribution centres in order to pick and despatch individual units. The primary reason for this is to keep supply chain costs to a minimum, so we can pass on these savings to our customers. The quantity of products per carton therefore need to be planned very carefully by our buyers and merchandisers based on anticipated rates of sale and required stock cover in our stores."
Moss said that due to the huge variety of products and pack sizes that Primark has moving through the supply chain, it is not feasible to have a small range of standardised carton sizes. Furthermore, limiting suppliers to using specific sizes would lead to cartons that are either too small or too large which in turn could cause product damage or create unnecessary shipment volume.
"We are focussed on working with our suppliers to select the most appropriate carton dimensions based on the product and pack quantity, while taking into account which carton dimensions are most efficient for loading in an ocean container and on a pallet in a Primark DC," he said.
The roll out of the programme was planned over a three-year period, with the goal of having Primark's top 250 suppliers onboarded and actively shipping optimised cartons, accounting for just over 80% of our inbound carton shipment volume. After two years Primark has already trained and onboarded over 220 suppliers which accounts for 77% of its volume.
Primark operates with a relatively lean supply chain team, which are predominantly based in Europe with only a small number of colleagues based in the countries where our goods are manufactured.
This was part of the reason for selecting PAC-D, who are part of the Cargo Services Group, a global freight forwarder with offices across the world and in all the major Primark sourcing countries, which enables local knowledge and support to be provided to its suppliers. Primark also needed software to capture data and manage the ongoing compliance of suppliers, so worked with Adjuno on the development of a Transit Packaging System (TPS) to capture product and pack level carton information and packing photos, which are checked and approved by PAC-D daily.
Shortly after selecting PAC-D, Primark recruited Moss in January 2018 in a newly created role to develop and lead the roll-out of the programme. Moss involved various stakeholders at Primark including teams in supply chain, sourcing, quality, buying and merchandising as well as retail and sustainability.
"To ensure compliance and support from suppliers, it was important that we introduced PAC-D as a supply chain partner, closely aligned with Primark, our culture, and our ways of working," said Moss.
Moss said that Primark was continuing to enrol more suppliers in the programme, most recently adding a number of Indian and Sri Lankan suppliers. In 2020 it is targeting additional suppliers globally.
The work was also part of a global initiative aimed at removing waste from the supply chain. Moss said: "We're working with experts like CottonConnect to help farmers in India, China and Pakistan grow cotton for our sustainable cotton and we're signed up to Greenpeace's campaign to remove certain chemicals in our supply chain by 2020," Moss added.
"The Primark Carton Optimisation Programme has contributed greatly to removing waste from our supply chain, allowing for reductions in CO2 emissions as a result of less packaging being produced, transported and processed as waste."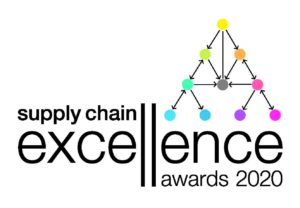 The 24th Supply Chain Excellence Awards will take place on 12 November 2020. For more information, including how to enter and sponsorship opportunities, and to register your interest go to: Supplychainexcellenceawards.com