Delamode International Logistics (DIL) is positioned as the Future of Logistics; recent investment in warehouse space, technology and staff brings confidence to a post-pandemic logistics industry.
Logistics Manager editor, Nick Bradley will be in discussion with Client Services Director, Mike Thomas. Their discussion will surround the following three topics….
1. DIL has recently opened their £23m Docks Development at the Port of Southampton.
2. Brexit – DIL has worked well with all clients and prospective clients to provide solutions both in the UK and on Continental Europe.
3. Recent name change from Import Services to DIL.
Meet the speakers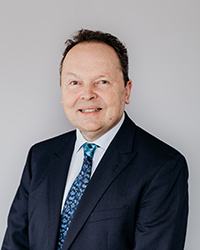 Mike Thomas
Mike Thomas Client Services Director at Delamode International Logistics A graduate in logistics, member of the UKWA Board and Fellow of the CILT; Mike's track record is development of warehousing and distribution businesses for P&O, Inchcape and Ocean Excel, both in the UK and on the Continent. Mike joined Import Services in July 2005 to lead Client Services and to grow the business. Over the last 16 years Mike has overseen two significant extensions to the Southampton Docks distribution centre site and the recruitment of new business across a variety of sectors. Mike sold his shareholding to Xpediator Group Plc in 2018 and is retained to lead the business into the future.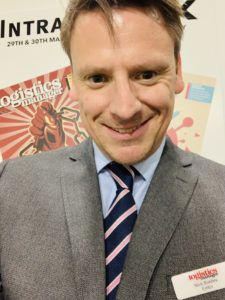 Nick Bradley
Nick Bradley Editor at Logistics Manager Nick was appointed Editor of Logistics Manager in April 2021, roughly 22 years after cutting his teeth in journalism working within the Handling Division of DMG World Media opposite former LM editor Malory Davies. He subsequently spent 15 years as Editor and Editor-in-Chief of numerous B2B titles covering industrial vehicle design and engineering, intelligent transportation systems and even launched technology publications focusing on ADAS, autonomous vehicles and winter resort operations. After a five-year spell running a Top 100 Amazon third-party seller company, he has found his way back to his first love, publishing, via an events company specialised in sustainability-themed conferences where he tried to rid the world of plastic pollution and electronic waste.