The Works Stores has extended its contract with Europa's Air & Sea division, to manage its inbound movements.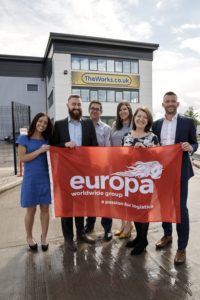 The Works, a specialist retailers of value books, arts, crafts, toys, gifts and stationery, employs more than 3,000 people and has 500 UK stores. It has worked with Europa for four years.
Janet Du Boulay, head of supply at The Works, said: "We are always impressed by Europa Air & Sea's dedication to the success of our business and quality of service. Our experience to date meant that we had no hesitation to ask Europa to support all of our logistics operations, from handling our inbound supply chain to worldwide shipping. We look forward to working together as the business continues to grow."
Going forward, Europa Air & Sea will handle The Works' inbound supply chain from various worldwide origins from supplier to door.