Ocado has said that customers will not be going back to pre-Covid-19 shopping behaviours and the sector should expect to see the continued growth of online grocery retail.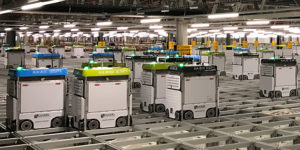 The comments come after Ocado posted a 27.2% year-on-year increase in retail revenue in the UK during the first half of 2020, with sales topping £1 billion.
Chief executive Tim Steiner  said: "The world as we know it has changed. As a result of Covid-19 we have seen years of growth in the online grocery market condensed into a matter of months; and we won't be going back.
"We are confident that accelerated growth in the online channel will continue, leading to a permanent redrawing of the landscape of the grocery industry worldwide."
Ocado said that Covid-19 had led to volatility in customer shopping behaviour and supply chain disruption but it was able to keep service metrics strong, with substitutions of less than 4% and 97% of orders delivered on time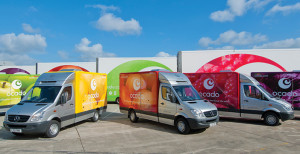 Units picked per labour hour in its mature customer fulfilment centres rose to 170 (H1 2019: 159), with facilities reaching what Ocado described as its best ever efficiencies in the second quarter. it singled out its Erith, Kent, warehouse for processing more volumes than ever before, and benefiting from the faster processing time typically associated with larger basket orders
It said that larger baskets saw the overall volume of products carried per van increase significantly, and it was able to reduce the number of deliveries per van per week to 175 compared to 192 in the same period in 2019.
It also said that preparations for the September switchover from Waitrose to M&S products were in their final stages  and would include adding over 5,000 M&S Food lines to Ocado.com, compared to the 4,000 Waitrose lines currently available.
From September Ocado Retail will also stock some 1,600 M&S Clothing & Home lines per year, compared to 250 Waitrose lines.