Three UK, the mobile phone network, has extended its logistics contract with Unipart until 2023.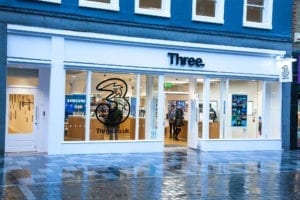 Unipart provides deliveries to all 324 Three retail stores as well as Three's direct customers.
Dan Halsey, head of supply chain at Three UK said: "In the fast-changing world of mobile technology, we need partners who can innovate, think ahead and truly care about our customers as much as we do."
Unipart Logistics is bringing in new technology to maximise the speed and efficiency of delivery to customers.