There are three months to go until Logistics Manager kicks-off its Top 50 Service Providers week with five days of webinars culminating in the launch of the exclusive research supplement.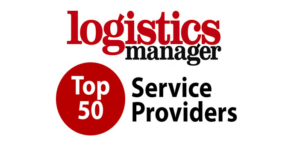 However, the research is being complied now by Logistics Manager Editor Christopher Walton, so if you are a fast-growing 3PL is supply chain and logistics, make sure you get in touch to ensure your story is told and your achievements are recognised.
Since its launch in July, support has rolled in for Logistics Manager Top 50 Service Providers, with sponsors already backing the week of webinars and exclusive research profiling the success stories in the logistics and supply chain sectors.
Clipper Logistics, Kinaxia Logistics and Westcoast have already signed up to sponsor the inaugural Logistics Manager Top 50 Service Providers – and sponsorship opportunities are still available.
Starting on 30 November Logistics Manager will showcase of how British logistics service providers are innovating to help customers grow and be successful – counting down to the reveal of the number one success story in UK logistics and supply chain on Friday 4 December.
The Logistics Manager Top 50 Service Providers will also be available as an exclusive supplement to the most influential senior professionals in logistics and supply chain, containing data and case studies behind the fastest-growing 3PLs in the UK.

Clipper Logistics chief executive Tony Mannix said: "We are proud to sponsor the Logistics Manager Top 50 Service Providers as they share our vision for long-term, collaborative growth within the industry.
"Over the past few months, the industry has experienced unprecedented challenges whilst continuing to demonstrate its ability to focus on customer service and provide solutions in a rapidly evolving environment. We are pleased to support this celebration of growth, success and partnership within the industry."
Founded in 1992, Clipper Logistics is now one of the UK's leading logistics companies with a turnover in excess of £450 million. It works with clients including Arcadia, ASOS, John Lewis and SuperDry owner SuperGroup – with whom it won the Overall Award at the 2018 Supply Chain Excellence Awards.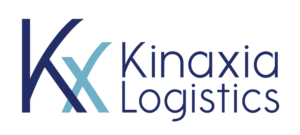 Meanwhile Kinaxia Logistics is embarking on its first sponsorship with Logistics Manager. The 3PL was formed in 2012 by Peter Fields and Graham Norfolk, with the acquisition of Bay Freight. Since then it has acquired a total of thirteen companies, and is looking to continue to increase its UK coverage by making further acquisitions.
The vision of Kinaxia Logistics is to build a flexible and efficient, service-focused, transport and warehousing group through investment in, and partnership with, medium-sized, profitable, growing privately owned companies across the UK.
Across the group, Kinaxia Logistics employs some 1,800 staff, has 2 million sq ft of warehousing space and operates some 920 vehicles. It achieved an annual turnover of approximately £190 million in 2019.
Simon Hobbs, chief executive at Kinaxia, said: "We are thrilled to be sponsors of Logistics Manager Top 50 Service Providers 2020. Kinaxia are a growing "family of families" logistics group and are pleased to be in the Top 50. We felt it was a great space to show colleagues in the logistics industry and beyond our growing UK presence and capabilities; through our family of 13 companies.
"This is Kinaxia's first sponsorship with Logistics Manager and we look forward to greater engagement with our UK market over coming years and to demonstrate our family values and culture."

Finally Westcoast have been an ever growing presence in the IT industry delivering IT distribution services across the UK and Ireland for over 35 years – but more recently and increasingly, the business is involved with delivering services on behalf of customers, suppliers and now third parties – some unconnected to the IT industry.
"It's easy to pigeon-hole Westcoast but that would be under-estimating our ever-expanding capability," said Alex Tatham, managing director at Westcoast.
"With hubs across Europe as well as over 600,000 sq ft of logistics space here in the UK, we now undertake logistics and supply chain services for some of the biggest names in technology as well as retail and consumer goods using our many years of logistics excellence and flexibility.
"Hence, what better way to announce that a £3 billion business is open for business but by sponsoring the Logistics Manager's Top 50 Service Providers.  As we move towards Brexit and ever greater on-line fulfilment, Westcoast will continue to branch out within and beyond the IT industry."
All three sponsors will showcase their growth and success stories during Top 50 week during the webinars, and you can read all about how they've supported British businesses in the Top 50 supplement when it is published in December.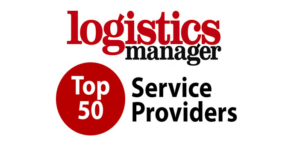 There are still opportunities available to get involved in Logistics Manager's Top 50 Service Providers and tell your success story. Contact olly.filmer@akabomedia.co.uk for more details.