The Omni-Channel Conference opens in London today with top retail and supply chain professionals tackling some of the toughest issues facing the industry.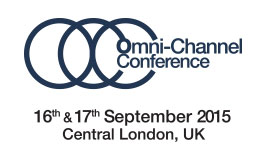 The Omni-Channel Conference will address the need to deal more effectively with demand, fulfilment and returns. With an even larger Black Friday expected this year, the need to address these issues has never been as vital as it is now.
The conference takes place at Dexter House in London on Wednesday 16th and Thursday 17th September.
SPEAKERS
Paula Gould, Supply Chain Programme & Training Manager, Vertu.
Darren Hall, Supply Chain Consultant, Liberty Ltd
Shane Faulkner, Sales Manager, Dematic
Janet Godsell, Professor of supply chain strategy at Warwick University.
Mark Millar, Author 'Global Supply Chain Ecosystems'
Guy Meisl, Head of Warehousing & Logistics EMEA, Deckers Outdoor
Ian Towell, Head of General Merchandise Returns, Tesco
Vinesh Patel, Commercial & Planning Manager – GM Returns, Tesco
Andrew Starkey, Head of e-Logistics, IMRG
Matthew Talbot, Operations Director, Neptune
Brian Gaunt, CEO, iForce
Chris Warn, Head of Supply Chain, Homebase
Darrel Williams, Regional Director, Honeywell
Peter Ward, CEO, UKWA
Colin Turner, Senior Programme Manager, Supply Chain Development, John Lewis