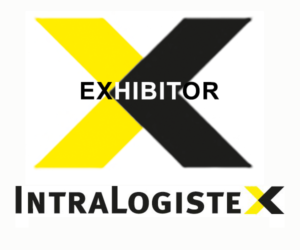 Leading brands are increasingly switching up their game plan and capitalising on the 'from home' e-commerce surge by going direct to consumer. It gives shoppers a chance to buy goods directly from the supplier as opposed to purchasing through third-party retailers, plus it also allows brands to take on established e-retail giants, such as Amazon, as well as leading supermarkets. What's more, it's an opportunity for them to gather valuable insight and data on their consumers.
"At SnapFulfil, we are working ever closer with customers to help them achieve their D2C ambitions – and it doesn't require seven or eight figure investments in new technology," suggests Tony Dobson, CEO for the WMS technology innovator. "An industry-leading cloud-based WMS system, such as SnapFulfil, has flexibility built-in and can meet the changing needs of the modern retail market without being time expensive or time consuming to set in motion, or reconfigure – it's possible to be up and running (even remotely) between 45-60 days."
Although the business landscape is ever changing, Dobson says it's those firms who make smart data-driven technology investments – without a large capital outlay investment up front or costly infrastructure changes – who can quickly reap the benefits.
Charles Trent Ltd, based in Poole, Dorset, is a leading UK car recycling company, with a thriving online parts business, but its labour intensive and unreliable, paper picking process wasn't geared up for quick expansion. SnapFulfil WMS has helped the company power forward with an ambitious five-year growth plan, which is predicted to boost turnover to a £250 million. Having invested £4 million in a new 30,000ft2 distribution centre last year, Charles Trent wanted an architecturally robust, highly flexible and easily configurable WMS as part of the digital infrastructure. "Their high-tech operation has been influenced by Amazon, and is the only one of its kind in the country where you can source a particular part online and have it delivered next day," reveals Dobson.
Despite the ongoing pandemic challenges, SnapFulfil WMS has been able to drive highly accurate storage, putaway, picking and packing via the RF scanners and massively improve visibility for all parties across unique and diverse product ranges. "They're now able to optimise order and returns accuracy with SnapFulfil – and full traceability is a real benefit in such a variable business. They geared up from +60,000 to 100,000 'green' recycled products processed in and out during 2021, with forecasts of 170,000 in 2022.
"They also like the fact we can scale with them and have flexibility to meet all of the ongoing and future demands of the business. With plans for five new distribution and recycling centres by 2026, our kitting functionality can support rapid scaling of fulfilment processes, as well as multiple site facility roll-outs."
If you want to see SnapFulfil's latest warehouse technology, make sure to register for the UK's best intralogistics show IntraLogisteX, and see them on stand 704!