With the economic outlook set to be bumpy following the Covid-19 pandemic, there have been calls to shake-up the planning system in order to speed up the process for economic recovery.
Andrew Dickman, director at developer Tritax Symmetry, said: "Logistics is a key brick in supporting economic recovery, as is construction and development so steps to make planning quicker and more efficient have got to be on the agenda.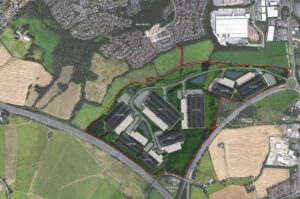 "The development pipeline will inevitably be constrained by delays with the planning process due in part to the challenges of remote working and social distancing.  The Government has already put in place temporary planning measures to help some sectors and more are likely, which may include extending existing planning permissions by 12 months to allow more time to develop.
"If ever there was a time for the already slow and cumbersome planning system to be overhauled to make it quicker and more efficient for the future then surely it has to be now? "
The crisis has demonstrated that just in time delivery is sensitive to supply chain disruption. Simon Dixon, development director at Tritax Symmetry, said: "We're expecting the only logical response to that from anybody who makes or sells anything is to have a bigger buffer which will require more warehouse space."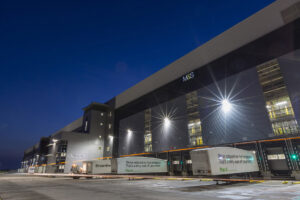 There is also likely to be continuing demand for urban logistics to service internet shopping deliveries. Online retail sales growth was up 23.8% (YoY) in April, according to IMRG Capgemini Online Retail Index, as most high street shops remained closed.
And while some of that trade may fall back to physical retail as shops open and people seek out a familiar, social experience the appetite from consumers to buy online will most likely remain heightened. Lockdown has inevitably introduced new customers to internet shopping accelerating an existing trend.
It has been estimated that the growth in online shopping across the board will lead to 65 million sq ft of additional warehouse space requirements just to service consumer demand.
According to Savills research, based on a three-year rolling average take-up, there are 1.15 years of Grade A supply left in the UK market.