Tuffnells has guaranteed anyone out of work because of COVID-19 an interview, as it looks to hire more than 100 new warehouse workers and lorry drivers.
The announcement comes after Helen Dickinson, chief executive at the British Retail Consortium, said at a government press conference on Saturday 21 March:  "We're seeing a peak in demand like at Christmas – without the four month build up in planning. We've been able to do that in two weeks."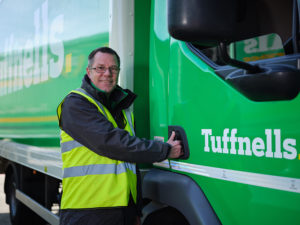 "There is plenty of food in the supply chain; the issue is around people and lorries – so, getting the food onto the shelves, which is why we've seen some shortages in some areas."
Tuffnells has roles available at depots across its whole network including Birmingham, Aberdeen, Leicester, Leeds, Bristol and Sheffield.
It said that this is because of the extra demand on its delivery service and the need to cover those absent due to sickness, self-isolation and dependent leave, as it looks to support businesses and customers adapting to the coronavirus pandemic.
Tuffnells is looking to hire more than 100 warehouse and lorry drivers with the relevant qualifications and experience.
Michael Holt, executive chairman at Tuffnells, says the whole supply chain is facing an unprecedented challenge and businesses like Tuffnells needed to hire more staff to cope with demand.
"It's been an extremely difficult period for us all no matter where you are or what you do for work. The sheer rise in demand for goods in the recent weeks means we are working extremely hard to deliver the supplies businesses and customers need to operate as best they can considering the circumstances."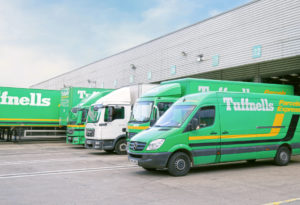 "Unfortunately, due to COVID-19's impact on the economy, many hard working and extremely skilled individuals have found themselves without work, through no fault of their own. That's why we have made this pledge so it gives people with the relevant skills in the locations where we have roles the opportunity to bounce back quickly."
Tuffnells also said it was taking every precaution necessary to keep its staff and interviewees safe and to follow the government's advice to help halt the spread of the virus.
Holt said he expected further roles to become available: "The kind of spike in demand we are seeing is similar to that around the festive period. Meaning if this continues to be the case for a number of weeks and months we could in fact have to make further roles available."
Tuffnells is part of The Connect Group which also owns Smiths News.
For more details regarding the positions go to the Tuffnells website.
For more information as to how COVID-19 is affecting the UK logistics sector register for our Daily COVID-19: Logistics Latest email.