Turners (Soham) has bought 80 per cent of the shares in fellow East Anglian haulier Jack Richards and Son, creating a business with projected sales of £475 million in 2019.
The deal will create a business with a combined fleet of more than 2,200 units and 3,700 trailers operating from 38 sites in the UK.
There will be no immediate change to the name Jack Richards & Son and the existing board of directors will remain in place.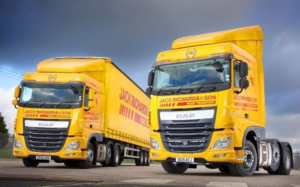 Richards' managing director Peter Brown said: "In 2015, we set out a five-year succession plan for our senior management whereby Lisa Richards will succeed me as managing director at the point of my retirement in 2021. This is still our vision, and the partnership with Turners reinforces that. Over the next two years, I will be working closely with Lisa and Paul Day to ensure the business continues to grow and be a success."
Turners' managing director Paul Day said: "Jack Richards represents a new venture for the Turners Group as it expands into the general haulage sector. It is probably the most competitive sector within the transport industry, so it was important for us to find an outstanding business with which to develop in this market. It's rare to have the opportunity to buy a well-managed, efficient company.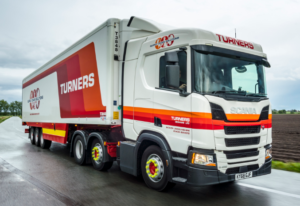 Jack Richards has exceptional leaders, coupled with loyalty from its staff and customers. Turners will do everything it can to retain these strengths and to support the company in its future growth, continuing its success."
Lisa Richards said: "It's a natural fit; as two East Anglian haulage businesses with a similar heritage, we share the same core values. Both companies have built a reputation on reliability and exemplary customer service. This partnership will secure our future as a leading road transport business in the UK."