Real estate investment manager LaSalle Investment Management has purchased 253,383 sq ft of space across two distribution parks in South East England for £95 million.
The two distribution parks are Island Road in Reading and South Central in Southampton.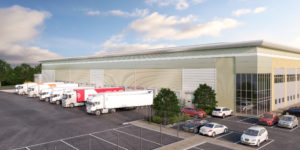 At Island Road Unit B is 71,716 sq ft is let to Argos on a 10-year lease. Unit C (55,229 sq ft) is occupied by Universal Electric Corporation on a 25-year lease. The remaining space of 126,438 sq ft makes up unit A and is expected to achieve a rent of around £11.50 per sq ft.
South Central's unit 3 is 46,079 sq ft and has been pre-let to John Lewis on a 15-year lease at a rent of £9.00 per sq ft. Unit 1 is 116,685 sq ft and Unit 2 is 39,075 sq ft. Both are expected to achieve similar rental levels as unit 3.