Uber Freight has set out plans to launch in Europe starting with the Netherlands.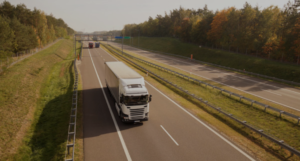 It will operate under Dutch law as a freight forwarder (expediteur). There will be no fixed prices or fixed service fees. Uber will make its profit by keeping the difference between the buy and sell price.
It is now recruiting local carriers and drivers saying that in the coming weeks, they would be able to book and move their first loads. Initially, it will operate as a manual freight forwarder and increase app adoption over time.
"From there, we plan to expand access in other parts of Europe in the near future".
It calculates that in Europe SMEs make up over 85 per cent of the total carrier pool.
"Just like in the US, it is difficult for these small businesses to meet the needs of shippers without the aid of technology."