UK Mail is to begin rebranding to become DHL Parcel UK to fully align with DHL values and corporate responsibility commitments and adopt the DHL brand after its acquisition in December 2016.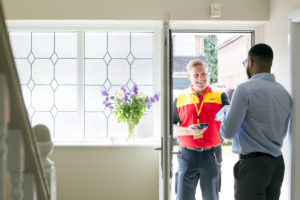 UK Mail will rebrand its vehicles, over 50 of its sites and launch a new website with dedicated social channels. By integrating with DHL, UK Mail will benefit from DHL Parcel's international delivery services to expand its brand.
"The rebrand represents the next stage in our alignment with DHL in terms of values and ambition in the parcels market," said UK Mail CEO Peter Fuller.
"DHL is one of the most recognisable and respected brands in the world. Our people are proud to be a part of it and we will be able to provide our customers with a wider international and domestic product offering to benefit the developing UK delivery market.''
UK Mail's brand will remain for mail and packet customers.