Unilever has awarded a contract to Kuehne + Nagel for the storage and order fulfilment of its recently introduced tea-brewing machine launched under the brand of T.O by Lipton.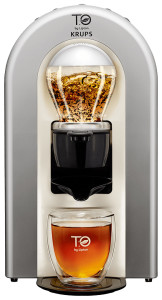 The service includes warehousing and distribution from the fulfilment centre in Contern, Luxembourg, along with customised packaging. For order processing a pick-by-light system has been implemented.
Distribution to the end consumers will be through a network of European parcel integrators that is being managed by Kuehne + Nagel in Luxembourg.
"When considering the fact of entering the B2C market for our premium brand T.O by Lipton, Kuehne + Nagel appeared to be the best provider due to its recognised expertise in e-commerce," said Hervé Pignault, logistics procurement manager at Unilever.
"The high involvement and professionalism of teams in Luxembourg have contributed to a perfect execution on all steps of the supply chain, allowing Unilever to confirm and develop its growth ambition in e-commerce for the coming years."