Unilever is to offer €500 million (£438 million) of cash flow relief to what it describes as its "most vulnerable small and medium sized suppliers" in its supply chain.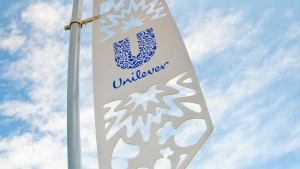 The food and goods manufacturing giant also sought to reassure investors that it had been able to maintain the supply of product to factories throughout its supply chain. During the Covid-19 pandemic, despite many "unpredictable challenges".
It also said that demand patterns for goods were changing across the world, with upswings in sales of hygiene and in-home food products, driven by households in developed countries stocking certain goods heavily.
However it said that the "near cessation of out-of-home consumption" was particularly affecting its food service and ice cream business.
"We are adapting to new demand patterns and are preparing for lasting changes in consumer behaviour, in each country, as we move out of the crisis and into recovery," said chief executive Alan Jope.
The move to offer supplier relief echoes similar procurement commitments by other retailers, such as Primark, which is committing to paying its Covid-19 affected suppliers £370 million in additional orders above stock in stores, depots and transit.