Unilever and Sainsbury's are to take part in a trial to test whether blockchain technology can help unlock financial incentives that improve transparency and sustainability in supply chains.
They are part of a group which also includes technology developers Provenance, Landmapp, FOCAFET Foundation and Halotrade as well as the Department for International Development, Sappi, Barclays, BNP Paribas, Standard Chartered.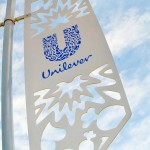 The group is being convened by the University of Cambridge Institute for Sustainability Leadership.
The year-long project, which has secured private and public funding of more than £600,000, will trial the concept by using a shared data system for tea farmers in Malawi that supply Unilever and Sainsbury's. The same system will also track the materials produced for the tea's packaging, provided by global sustainable wood fibre products company, Sappi.
"Unilever has committed to sourcing 100 per cent of its raw agricultural materials sustainably," said Keith Weed, Unilever's Chief Marketing Officer and Head of Sustainable Business.
"This innovative new technology will help us to increase sustainable sourcing, enhance the livelihoods of the smallholder farmers we work with around the world, and help to make sustainable agriculture mainstream. We have an important role to play in providing healthy food from a healthy planet, and we're proud to be working with industry leaders on new technologies to bring us closer to this goal."
Jessi Baker, founder of fin-tech firm Provenance, said: "Building on Provenance's successful work using blockchain technology in supply chains, we aim to design and demonstrate the power of a collaborative ecosystem approach to tackling the Sustainable Development Goals, through linking preferential financing to verifiable sustainability claims and transparent supply chains."