UPS fourth-quarter 2018 earnings showed international profits growth with margin rises above 20 per cent.
Overall, "we achieved our 2018 adjusted earnings-per-share goal by successfully executing Transformation investments and initiatives that lifted revenue quality and improved efficiency," said David Abney, UPS chairman and CEO.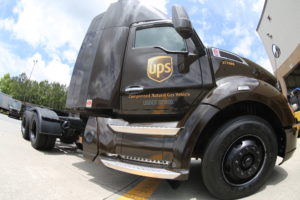 Total company revenue increased by 4.6 per cent in the fourth quarter. The UPS international segment revenue expanded by 2.9 per cent, experiencing growth across all regions. Operating profit grew by 6.3 per cent.
"Our International segment produced record results highlighted by double-digit profitability in Europe," said Abney. "Our broad portfolio, diverse revenue base and flexible network help buffer the impacts of global economic softening. These strengths also position UPS to help customers navigate the current complexities of global trade."
Full-year 2018 consolidated results total revenue increased by 7.9 per cent to $71.9 billion on shipment growth.
"UPS executed very well during the quarter in a challenging environment," said Richard Peretz, UPS chief financial officer. "In 2019, we plan to generate substantial increases in operating profit growth in all three business units (domestic, international and supply chain and freight)."
UPS expects total adjusted operating profit growth in the low-teens with all segments up double-digits.