UPS subsidiary Polar Speed is set to open a new distribution hub in the Midlands to facilitate growth.
The new hub is part of a global expansion by UPS Healthcare that will see a new facility in Shanghai and up to 1.5 million sq ft of good manufacturing practices (GMP) distribution space for coronavirus-related shipments.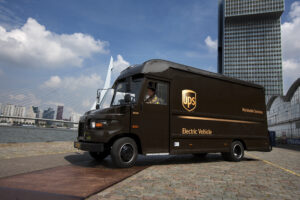 The firm is also opening GDP-compliant pharma warehouses in Hungary, and implementing an additional cold chain warehouse near its UPS Worldport facility in Louisville, US.
Monica Alvarado, Europe marketing director – UPS Healthcare, said: "Healthcare and pharma supply chains must continue to innovate and grow to meet current and future demands. UPS Healthcare is expanding its GDP facility space in Hungary, and GMP space in the UK, through its Polar Speed subsidiary, where it operates a dispensing pharmacy that serves more than 20,000 patients daily."
Earlier this month Polar Speed and Binx Health announced a private offering for at-home sample collection and contactless courier service for laboratory Covid-19 testing for all residents in the United Kingdom.
"Effectively controlling infection spread requires evidence-based diagnostic testing, highly engaging online platforms and logistics partnerships that can bring care to the global consumer wherever they are, and in a way that is safest for couriers and patients alike," said Jeffrey Luber, chief executive at binx.
"Through our partnership with UPS, we look forward to pairing the best in infectious disease testing with seamless 'white glove' logistics to increase access and deliver high quality care in a rapidly changing world. "
Polar Speed has two temperature controlled hubs in the Swadlingcote and Leighton Buzzard as well as 13 depots nationwide.