US railway group Genesee & Wyoming is to buy Freightliner, the UK's second largest rail freight operator, in  a deal that values the business at more than £515 million. 
Freightliner's core business is its intermodal container services from major deep sea ports of Felixstowe, Southampton, London Gateway and Tilbury to a network of 13 terminals, eight of which are owned, including Birmingham, Bristol, Cardiff, Coatbridge, Doncaster, Leeds, Liverpool and Manchester. As part of its intermodal service, Freightliner also operates a fleet of more than  250 trucks for local pick-up and delivery. Some 65 per cent of its £500m turnover comes from the UK – the rest comes from operations in Poland, Germany, the Netherlands and Australia.
G&W is paying £490m for 95 per cent of the shares from Arcapita, which has been the majority shareholder since 2008,  along with other shareholders. The remaining five per cent of the shares are owned by the management. G&W expects to buy them out by mid-2020.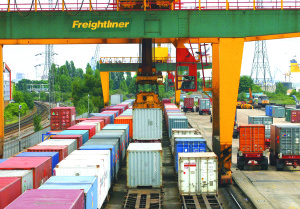 "Genesee & Wyoming brings additional investment firepower, extended international reach an rail infrastructure expertise to add to the existing strengths of the Freightliner Group. Their commitment to safety and service quality in all activities also mirrors our own values,"  said Freightliner chief Russell Mears.
G&W owns short line and regional freight railroads in the United States, Canada, Australia, the Netherlands and Belgium. Subsidiaries provide rail service at 37 ports in North America, Australia and Europe. Sales in 2014 totalled £1 billion ($1.64bn) while operating income was £273m ($422m).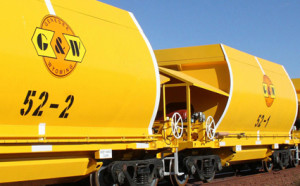 Jack Hellmann, president and chief executive officer of G&W described Freightliner as an excellent strategic fit.
"We are excited to be adding a world class intermodal and heavy haul franchise in the United Kingdom that will be the foundation of G&W's European Region. Further, the overlap of our respective rail businesses in Australia and the Netherlands will unlock operating synergies and expand our presence in each of those markets."