Virgin Atlantic Cargo and Delta Cargo are to move into the new dnata City East cargo facility at London Heathrow to support business growth, enhance trans-Atlantic partnership for customers, and secure their position in the U.K.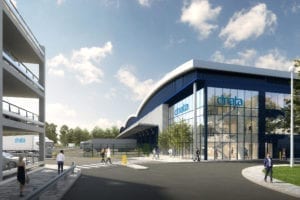 Virgin and Delta, which have aligned their cargo operations since 2016, will double their cargo footprint at the airport to 335,000 sq ft.The move is scheduled for the second half of 2019.
dnata City East will enable for greater automation and faster truck and cargo handling times. The warehouse features technology that will enable staff using handheld devices to efficiently manage the flow of cargo, while the double-train ETV system will increase storage to 245 positions for pallets and containers.
A new door management system will enable drivers to complete paperwork at the gatehouse on arrival without leaving their vehicles, followed by immediate assignment to one of the facility's 18 cargo doors.
Virgin Atlantic cargo operations director Tania Boyes believes that moving into dnata City East will be a "game changer" for the the joint venture: "It will not only double our capacity at Heathrow and provide space to grow, it reinforces our commitment to be easier to do business with, to use new technologies and automation to simplify and improve our customer experience, and to leverage our partnerships."