Waberer's, the giant Hungarian logistics operator, has said it has introduced special measures – with immediate effect – to counter the adverse impact of COVID-19 on its business.
Earlier this month Waberer's was forced to admit that the serious decline in economic activity the subsequent supply chain disruptions across Europe, resulting from measures to curb the spread of COVID-19, meant it would experience a "material loss in orders".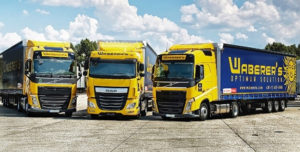 This loss, it said, may have a substantial effect on its second quarter. It said it was too early to predict how long the drop in demand would last and exactly how severe the consequences would be on Waberer's cash flow and full year results.
It also admitted that it was in a final stage of securing financing provided by its current lenders and majority shareholder.
To that end, in order to preserve its short-term financial stability , Waberer's has halted the movements of a significant portion of the trucks in its international fleet. It said that a repatriation plan of the assets and the drivers outside of Hungary had begun.
Waberer's also said that it was rationalising its workforce to match the decline in demand, including a hiring freeze, wage renegotiation and an unpaid leave programme. Furthermore, discretionary spending has been suspended.
Chief executive Barna Erdélyi, said: "These are unprecedented times that require unprecedented responses. I am confident that the measures introduced today strike a careful balance between the necessary improvement of our financials and to maintain service level to our clients, and ensures the sustainability of the operations in the current challenging times."