Lanolips has awarded Walker Logistics the contract to manage its UK B2B and B2C supply chains.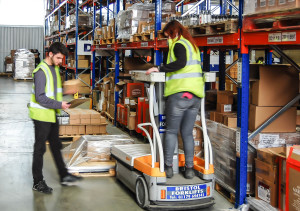 As part of the agreement Walker will receive incoming stock at its Berkshire storage facility and pick, pack and dispatch replenishment stock to retailers – including Boots, Waitrose and Anthropolgie.
It will also fulfill sales generated by Lanolips' e-commerce site.
William Walker, sales director of Walker Logistics, said: "With a proven track record of success within the cosmetics industry, Walker has the experience and expertise Lanolips needs as it seeks to further develops its UK market presence.
"Lanolips and Walker are a great fit, and we are delighted that they have joined our rapidly expanding portfolio of clients from the cosmetics sector."