Walker Logistics is to manage the fulfilment of orders for merchandise placed via Uber Eats' new online sales portal.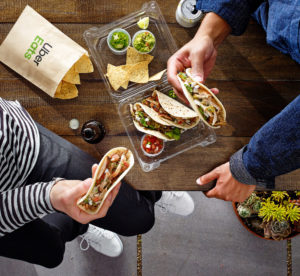 The Uber Eats' range of branded bags and, soon to be included, clothing and accessories are now stored at Walker's multi-user facility in Berkshire. Walker is to pick, pack and dispatch merchandise to Uber Eats' courier partners across the UK.
Uber Eats has closed warehouse units from which its range of merchandise had previously been stored and supplied as it moves to a centralised storage hub and online ordering.
Uber Eats worked closely with long-term Walker client Kavis to develop its new supply chain model. "We have worked with Kavis for some time and are delighted to be supporting the company in its partnership with Uber Eats," said Walker Logistics sales director William Walker.
"This is an exciting project: Uber Eats has an aggressive growth strategy and we look forward to working closely with the company as it strives to further develop its brand both in the UK and across Europe."