Australian DIY business operator Wesfarmers has agreed to sell its Homebase business in the UK and Ireland to a Hilco Capital associated company for a nominal sum.
"The investment has been disappointing, with the problems arising from poor execution post-acquisition being compounded by a deterioration in the macro environment and retail sector in the UK," said Wesfarmers managing director Rob Scott.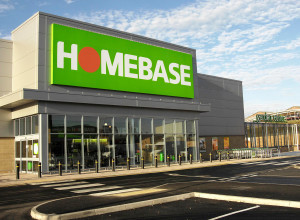 The deal is due to be completed by the end of June 2018. All Homebase assets are to be transferred to Hilco Capital, including the Homebase brand, store network, freehold property, property leases and inventory for a nominal amount. 24 Bunnings pilot stores are to be converted to the Homebase brand following completion.
Wesfarmers will be entitled to 20 per cent of any equity distributions from the business, enabling the company to participate in any profitable divestment of the business in the long-term.
Wesfarmers, operating under the name Bunning, first acquired Homebase in 2015 for £340 million. Before the acquisition, Bunnings planned to invest half a billion in the Homebase team and assets to build a new Bunnings-branded business over three to five years. Bunnings aimed to "combine essential local elements with the best of Bunnings to bring customers in the UK and Ireland an exciting new home improvement and garden offer," said Bunnings managing director John Gillam.
Wesfarmers now expects a loss on disposal of up to £230 million in the group's 2018 full-year financial results. "While the review confirmed the business is capable of returning to profitability over time, further capital investment is necessary to support the turnaround. The materiality of the opportunity and risks associated with turnaround are not considered to justify the additional capital and management attention required from Bunnings and Wesfarmers," said Scott.
Bunnings' business in the UK and Ireland turned over A$1,245m in the nine months to 26th April, down 12.9 per cent on the same period a year ago (A$1,429m), according to Wesfarmers' results for the period.
The group highlighted a number of areas of activity designed to improve the performance of the business, including greater focus on inventory controls, store standards, range management and improved promotional and digital initiatives.