Liza Helps reports on the enduring popularity of the West Midlands. Could the region be a victim of its own success?
Securing space in the West Midlands is becoming a challenge with Grade A availability, according to DTZ, standing at just 505,000 sq ft having not recovered since the large 958,000 sq ft drop in the third quarter of 2014.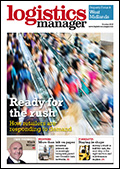 Take-up in the in the first half of the year reached 2.3 million sq ft and there are several buildings currently under offer and expected to complete shortly. Across both the East and West Midlands, David Willmer of Bilfinger GVA says: "There is about seven million sq ft in 36 buildings; 3.7 million sq ft in existing stock and a further 3.3 million sq ft as speculative space due to complete this year – of the buildings available some 900,000 sq ft is already under offer and with last year's take-up in the Midlands reaching 9 – 10 million sq ft; that means we have less than a year's worth of supply."
The lack of availability has continued to force occupiers to opt for design-and-build premises reports the latest research from Colliers International. "Pre-lets and pre-sales accounted for 50 per cent of all take up in the first half of 2015."
Of the three speculative schemes in the West Midlands, all have been instantly taken up and although developers are coming through with more, a lack of development land for industrial and logistics uses is becoming a problem for future availability.
It is a big issue; according to CBRE's latest research there are relatively few 'oven-ready' sites with planning and infrastructure in place and this situation is particularly acute in traditional areas of high demand along the M6, M1 and M42 corridors."
Indeed, Simon Lloyd of DTZ adds: "Land that is available is getting taken up quickly and that is putting the pressure on."
That's a statement that Robert Rae of North Rae Sanders agrees: "Larger sites, which would have taken up to 10 years to fill, are going within three to five years."
According to Willmer: "Sites such as Prologis Ryton and SEGRO and Roxhill's Rugby Gateway are almost full showing that it does not take long to crack through the land when putting up big sheds but to be honest there is never enough land in the Golden Triangle."
Be that as it may, Alan Sarjant of developer Prologis says: "There would be a lot more activity if there was land available. There is a very tight land supply and it is now at a critical level."
Shortfall
"Birmingham Council is trying to address the problem with its new Local Development Plan, which is meant to outline development for the next 20 years, and while it has allocated some land, it has only identified five years' supply and will be relying on neighbouring authorities to make up the shortfall."
If that were not the only problem, there is also the fact that much of the available land is in small chunks of one to three acres and thus not suitable for big shed development. In addition there are a lot of competing demands for alternative land use such as residential and all this is not helped by the fact that many sites that could provide large shed development have been blighted by the Government's HS2 rail scheme such as at Washwood Heath.
In Birmingham, Sarjant notes: "This has left the market in a situation where if you wanted to develop a 100,000 sq ft warehouse you would not be able to find a suitable site."
This is putting a huge stress on greenbelt sites for, as Simon Lloyd of DTZ says: "It is important to have the right supply of employment land and in the right place – the greenbelt issue will need to be addressed."
Prologis is working through a 40-acre site in Hams Hall, which formerly accommodated the cooling towers of the power station. Such a site should be brownfield but a quirk has meant that it is allocated greenbelt. Getting it reallocated says Sarjant could prove challenging.
Already this year moves to develop greenbelt land right next door to Coventry Airport by Roxhill were frustrated by Eric Pickles, the communities and local government secretary who turned it down citing greenbelt issues.
This is despite the 4.5 million sq ft Coventry Gateway scheme having been approved by Warwickshire Council and Coventry Council and supported by Coventry and Warwickshire local enterprise partnership (LEP).
The scheme was made up of two separate plots. The southern 200 acres capable of providing 3.6 million sq ft of large B2/B8 warehousing, while the northern 60 acre plot fronting the A45 had the potential for a variety of B1(a) (b) and (c) uses together with a hotel and other ancillary retail uses, totalling 900,000 sq ft.
Strategic
It would have been the largest strategic development in the West Midlands and its refusal leaves the region with very little land with planning consent for employment uses.
David Keir of Roxhill notes: "Coventry and Warwickshire are rapidly running out of sites to attract investment. The region is very short of locations that will not only attract inward investment but also allow companies to expand and remain in the area."
With the lack of availability, land prices notes Sarjant, are becoming "frothy" as the pressures mount and that, in addition to the increase in construction costs, pushing up rent levels.
Rents in the Midlands were one of the first regions to see a significant jump, with deals on speculative space at the start of the year breaching the £6 mark. Syncreon's agreement to lease the 127,500 sq ft speculative Prologis Park Midpoint for £6.35 per sq ft in March this year set a new headline rent for the Midlands.
Spurred on by this market activity, a number of developers are about to announce further speculative builds and, according to Colliers International, are rumoured to be quoting between £6.35 and £6.50 per sq ft – a significant increase when compared to the £5.75 per sq ft quoted in the 2008 pre-recession market.
Simon Norton of Colliers International explains: "It has been wildly publicised over recent months that the supply of existing buildings and indeed "oven-ready" distribution sites in the Midlands is in short supply. In fact, recent statistics indicate there are only approximately three to six months' supply of existing good quality distribution warehousing of over 100,000 sq ft left in the Midlands, and no units at all readily available of over 250,000 sq ft.
"This shortage of stock has had an upwards impact on rental levels in the region, with prime quoting rents for big sheds now reaching £6.50 per sq ft in the Midlands M1, M42 and south M6 corridors."
Nigel Dolan of developer Goodman is quoting £6.25 per sq ft for the speculative units the company is developing at Lyons Park in Coventry.
"It's a very fair rent," he says. "Rents have moved on in the West Midlands from a year to 18 months ago where they were £5.75 – £5.95 per sq ft now in the £6.25 – £6.50 per sq ft: the shortage of supply moves them [rents] on five to ten per cent."
Lloyd warns: "Second hand stock is pretty limited aiding that upward pressure on rents and incentives are coming in: it is definitely a landlords' market and will remain that way until such a time as there is more supply."
With all these factors coming together the latest DTZ research predicts that prime rents in Birmingham could rise by a further 75p by 2019 to reach £7 per sq ft.
And it is not just a case of rents for new stock, occupiers at rent reviews and lease renewals will also feel the heat. With so little stock the ability for an occupier to move to new premises and trade for lower rents is severely curtailed; many might consider accepting a rent increase of 25p per sq ft over the cost and inconvenience associated with moving.
Matthew Tilt of Lambert Smith Hampton adds: "With the shortage of Grade A supply landlords are also holding out for longer lease terms; up to 15 years with no break option on prime buildings."
It all makes for a perfect storm with developers and investors keen to take advantage of the opportunity. Dan Gallagher of Stoford says: "We have taken the conscious decision to push into the shed market again."
The company has some 700 acres nationwide and it has just secured planning permission for a 207,000 sq ft of warehousing space at Middlemarch in conjunction with investor Blackrock. Gallagher says: "We are in the process of tendering that with the idea of speculative development – capitalising on the lack of stock really."
Stoford is also progressing with a number of sites in the West Midlands including a 1.1 million sq ft scheme in Redditch, which it is taking through the Local Development Plan. It is looking at starting enabling works at Liberty Park in Lichfield a 30 acre site that could accommodate up to 550,000 sq ft as well as moving forward with the 25-acre second phase of Stonebridge Cross in Droitwich, Worcestershire that could deliver 500,000 sq ft. Letting agents are Savills and BNP Paribas Real Estate. There is also the 19-acre Pantheon Park in Wolverhampton that could accommodate a single unit of 400,000 sq ft on a Build-to-suit basis.
IM Properties announced a £50 million speculative development push on five units ranging from 47,250 sq ft to 282,000 sq ft at The Hub in Witton and at its flagship scheme Birch Coppice Business Park in North Warwickshire.
Kevin Ashfield of IM Properties, says: "There is a strong demand for warehousing and industrial units within the Midlands with nowhere near enough quality stock available to satisfy this appetite and we have chosen to develop these units as a direct response to this shortage."
Work is already underway at both sites with the first unit of 47,250 sq ft at Birch Coppice – the last remaining plot on Phase 1 – due to be ready for occupation in February 2016.
The other two units at Birch Coppice are to be constructed as part of Phase 3 of the successful business park, with infrastructure works due to commence in September, and the units due to be completed by October 2016.
The remaining two units will be delivered at The Hub, which is located just three miles from Birmingham city centre and at 52 acres represents the city's largest single development site.
Other developer moving forward include SEGRO and Roxhill whose 235,000 sq ft speculative facility at their 125-acre Rugby Gateway scheme just off Junction 1 of the M6 motorway is just at practical completion. But such is demand that there are rumours that the building is already under offer. In addition, it is the rumour mill has the scheme's largest plot, which as detailed planning for 800,000 sq ft, is also under offer leaving only two remaining smaller plots ripe for speculative development. Letting agents are Cushman & Wakefield and CBRE.
Cordea Savills and Canmoor are pushing forward with speculative development at a 7-acre site in Hams Hall just off J4A. Known as Silver Bullet, the 142,758 sq ft building has 11.5 m eaves as well as 10 dock and two level access doors. It boasts a 50m yard with 90 car and 34 HGV parking spaces. Letting agents are Savills and JLL.
Canmoor has a site opposite called Black Velvet, which could also be speculatively developed, though at present is being marketed as build-to-suit. The plot could accommodate a unit up to 172,215 sq ft with a 67m yard and two storey offices.
Bericote is speculatively developing a 102,750 sq ft unit known as Chrome 102 at Midpoint Park near Junction 5. The warehouse is due for completion in January 2016 and is being forward funded by Rockspring. Letting agents are JLL and Lambert Smith Hampton.
Prologis is also speculatively developing with two units of 141,500 sq ft and 328,000 sq ft at its flagship Prologis Park Ryton in Coventry. Both buildings will complete in the spring of 2016. Letting agents at Prologis Ryton are North Rae Sanders, JLL and Gerald Eve.