Whistl has acquired the Spark Ecommerce Group, the Gateshead-based fulfilment and contact centre business.
Spark, which has a turnover of £15 million, consists of: Spark Response, providers of contact centre and fulfilment services to some recognisable brands; Spark Etail which acts as an online retailer for Ethical products via its Ethicalsuperstore.com, Natural Collection, Frank & Faith and Spirit of Nature websites.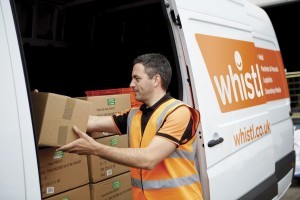 The group is made up of a consortium of investors led by London based chairman Barry Stiefel and includes Spark directors Peter Slee and Noel Lambert.
This is the second acquisition Whistl has made in the fulfilment arena and Spark in the future will be rebranded Whistl Fulfilment.
The company will continue to operate from the North East and the existing operations and leadership team will remain in place with Peter Slee as managing director, together with his co-director Noel Lambert.
Whistl chief executive Nick Wells said: "We are looking forward to integrating the Spark Ecommerce Group into the Whistl family as part of our strategy to grow our business in the parcel, fulfilment and international arenas."