Cycle retailer Wiggle-CRC has partnered with ReBOUND to roll out a new returns service for UK and international customers.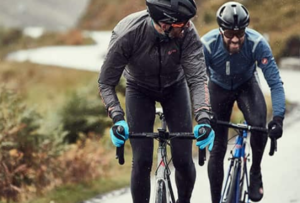 Wiggle and Chain Reaction Cycles ship 6 million parcels a year with an annual revenue of over £500 million. They operate a 365 day return policy.
Wiggle-CRC partnered with ReBOUND after experiencing a 30 per cent uplift in return rate to improve the quality of their returns data as a business to better serve modern shoppers return expectations.
Douglas MacGrain, customer delivery manager at Wiggle, said: "E-commerce is experiencing a returns revolution as the modern shopper grasps how easy it is to return purchases, and this has led to a rise in inbound items.
"By leveraging data and consolidating our returns proposition, our business is able to be far more responsive to these changing customer expectations. Our partnership with ReBOUND provides more convenience for the customer and also enables us to harness our data in greater depth than ever before, offering a greater understanding of returns behaviour across our global returns network."
The aim is to offer quicker and more flexible returns around the world, tailored to the customer's needs and location. Customers are now able to track the entire returns journey via a single online portal, offering an even more convenient and informative experience.
Since removing in-parcel labels from outbound orders, Wiggle has already seen a reduction in customer queries during the returns process and expects the new online-only experience to further reduce customer contact.