Wincanton has reported record demand for its services from many customers during the early weeks of the COVID-19 pandemic, with high levels of activity in its grocery, consumer and general haulage divisions. 
It said that current indications are that good levels of demand will be maintained in those sectors during the period being impacted by COVID-19 and it had a vital role to play in keeping the UK supply chain moving, especially in food, drinks, other household items and fuel.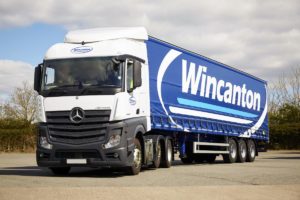 Among the COVID-19 operational measures it has introduced, it said that to ensure it fulfilled that role successfully, it had been working closely with customers and government to maintain operations and plan for what it described as a "challenging period ahead".
"We are engaged with government on their contingency planning and we are providing our wholehearted support to assist with short term distribution needs wherever we possibly can," said the largest British 3PL.
Wincanton said it had established a central business continuity management team earlier this year, to coordinate its response across the business. It said that this had resulted in the development of extensive plans with its customers to ensure operations could be maintained in the event of temporary labour shortfalls or site closures.
"We have also adopted working practices to minimise the risk of contagion across sites and our wider workforce," it said. "While infection presents the risk of higher than normal levels of absenteeism, we are attempting to minimise this through proactively managing collaboration across our diverse portfolio of customers, including the redeployment of both staff and fleet across sectors. For example, we have already deployed a number of staff and vehicles from our general merchandise sector into the grocery sector and are supplementing customer dedicated transport with our general haulage fleet."
Commercial resilience
Wincanton also explained that its  long-standing relationships with customers and the partnership approach it had fostered over the years was proving particularly helpful as they worked through the impacts of COVID-19 measures together.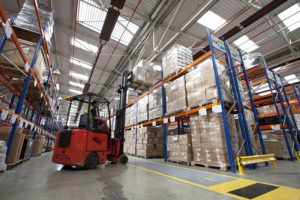 "Overall some 64% of our contracts are open book with retail being even higher at over 80%," it explained.
"This gives us a strong level of commercial protection against significant swings in retail volumes.  Our closed book business includes our home delivery, construction and transport services businesses. While we have seen good volumes in these businesses during March, we are closely tracking volumes so that we are ready to redeploy or change resource levels in response to movements in demand levels. "
It said it had purposely built a level of flexibility into its cost base with the use of agencies and subcontractors as well as the use of short-term hire vehicles on its fleet. 
Furthermore its warehouse properties were predominantly either customer-owned or customer-dedicated through back-to-back contracts and its three "shared user" properties operate with high levels of utilisation.
"Most of our larger contracts have advanced billing provisions, thereby enabling close matching of receipts to payroll payments," it explained. "We also make good use of both supplier financing arrangements offered by customers and our own receivables purchasing facility to assist with early collections. These arrangements collectively enable us to minimise our working capital exposure and protect us against delays in customer payments."
Trading latest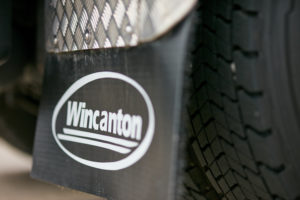 Ahead of the full year results for the year ending 31 March 2020 (currently expected to be announced on 20 May 202) Wincanton said that underlying profit would be in line with market expectations and net debt at year end will be down to between £10 million and £15 million. 
It said that revenue growth of over 4% for the year is slightly ahead of expectations and reflects new business and strong volumes throughout the second half in the retail and consumer sector.
However, it explained that the exceptional profit arising from a property gain in the first half, would be partially offset by costs in association with the now aborted acquisition of Eddie Stobart Logistics.
It said it would not be giving guidance for the full year ending 31 March 2021 until it had greater clarity of trading conditions later in the financial year.