Infrastructure work has started on a 270-acre logistics and manufacturing park at Teesside International Airport.
The land on the south side of the airport could see the development of up to 3.4 million sq ft of warehousing space and creation of 4,400 jobs.
The Tees Valley mayor and combined authority committed to an investment of £23.6 million for the development of critical infrastructure, including connecting the site to the main utilities and provide access to the Southside of the airport from the A67.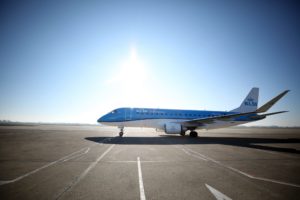 Tees Valley Mayor Ben Houchen said: "Today is the next step in achieving a sustainable, appropriate development around our airport, providing a high quality site for businesses, a huge number of which have already expressed an interest at being based here."
Proposals to enable the infrastructure to be constructed and for the council to enter into a joint venture partnership with the private sector were granted at the end of  last year.
Houchen's deal to buy Teesside International Airport in December 2018 for £35 million from Peel Group included 817 acres of land with the potential for property development, inward investment and the creation of new jobs.
Houchen said: "I've always said our airport isn't just be about flights to the Costa del Sol. The airport is a major economic driver and job creator. Since bringing our airport back into public ownership and saving it from closure a number of businesses have already approached us wanting to setup at the airport.