Stephen Blyth is to step down as will step down as chief executive of Xpediator, citing health concerns, and has made two internal appointments to cover the role.
However, Xpediator said that a formal process to appoint a new permanent chief executive had commenced which will include internal and external candidates.
In the interim group chief financial officer Robert Ross and chief operating officer for Logistics Romania Danor Ionescu will jointly cover the position.
Ross will maintain responsibility for group finance as well as taking responsibility for freight forwarding dibision Affinity and will also manage all UK-based entities.
Ionescu, who currently manages Pallex Romania, will manage the entities in continental Europe from his base in Vienna.
Blyth will continue as a director at the firm in the position of founder and non-executive deputy chairman. He will also chair a newly formed M&A committee.
Blyth said: "It has been over 32 years since I started the business. The business has now grown to annualised turnover in excess of £200 million and has over 1,000 employees.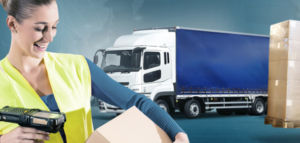 "Working from home over the previous three months due to Covid-19, has reinforced my decision to step down from the day to day responsibilities of chief executive. I very much look forward to remaining on the board and providing opportunities to help further grow the business through chairing the M&A committee."
Chairman of Xpediator Alex Borrelli said: "The board would like to express its gratitude and admiration for the business that has been developed by Stephen over the last 32 years, and very much look forward to continuing to work with Stephen as the business enters its next phase of growth.
"Stephen has successfully managed the group through the impact from Covid-19 and the group is well placed for delivering a good performance for 2020.
"We have a strong management team in place and it is important that we identify the best candidate for the new chief executive through an orderly process to work with our team and lead the Group, which we have now commenced."