Freight management service provider Xpediator is to acquire contract logistics and warehousing business Import Services Limited based at the Port of Southampton for a consideration of up to £12 million.
Xpediator will add around 40,000 sq. m of warehousing to its existing operations and benefit from opportunities to cross sell current group services. It aims to combine existing Southampton facilities with ISL to create long-term cost efficiencies.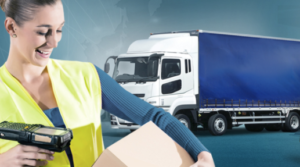 Xpediator expects to enhance its earnings in the first year of full ownership. The acquisition will place Xpediator in a position to benefit from the upturn in international trade post-Brexit alongside its operations in Felixstowe as the Group aims to develop a further 20,000 k sq. m of warehousing inside the port.
ISL generated revenues of £21.7m for the year ended 31 December 2017. "We are confident, as part of the Xpediator group, the business will continue to grow, providing a bright future for ISL's employees, clients and suppliers," said ISL chief executive John Eynon.