XPO Logistics chief executive Bradley Jacobs has said his focus is on "maximising shareholder value" after a 2019 that saw revenue fall 3.5%.
Worldwide revenue at the 3PL fell from $17.2bn (£13.2bn) to $16.6bn (£12.8bn), while operating income rose 16.6% to $821m from $704m.
Revenue in its European division fell 2.1% from $3.7bn to $3.62bn, while gross margin grew 2.6% to $557m compared to $543m in 2018. At 14.6% gross margin in its European business is higher than 10% in its North American business – with a worldwide average of 12.8%.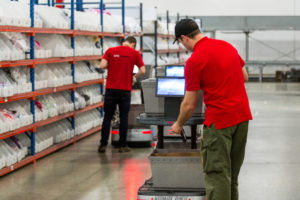 In its logistics business XPO said there had been "a reduction in business" from its largest customer offset by revenue growth in consumer packaged goods, aerospace, and food and beverage verticals in North America, and in e-commerce and chemicals in Europe.
Bradley Jacobs, chairman and chief executive officer of XPO Logistics, said, "We delivered a good fourth quarter and a good year. I'm particularly pleased that we grew fourth quarter EPS by 50% year-over-year, and adjusted EPS by 56%. We also increased net income by 18% and adjusted EBITDA by 14% in the quarter."
On 16 January XPO said it was reviewing "strategic alternatives" which included the possible sale or spin-off of one or more of its business units, as Jacobs said he believed the best way to continue to maximise shareholder value was to explore its options.
XPO provided no further details on the sale or spin-off process.
Jacobs said: "In truck brokerage, we increased volume year-over-year with lower headcount, propelled by our XPO Connect digital platform. Our technology also helped our logistics segment generate a double-digit adjusted EBITDA margin in the quarter for the first time since 2015.
"In 2020, we'll continue to focus on maximising shareholder value, while remaining intensely committed to the satisfaction of our customers and employees," he added.