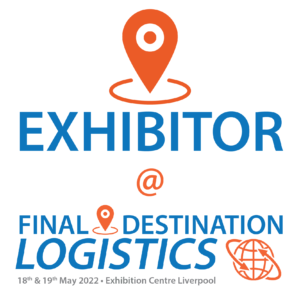 XPO Logistics, a leading provider of freight transportation services, is the latest company to sign-up to the Final Destination Logistics exhibition, which takes place at the Exhibition Centre Liverpool on 18th and 19th May 2022.
XPO provides technology-enabled freight transportation solutions for customers across a range of supply chains in Europe, including food and beverage, e-commerce, industrial and consumer goods, as well as for the Tour de France and other world-class events. In 2021, XPO was named one of the World's Most Admired Companies by Fortune magazine for the fourth consecutive year.
Managing Director, Dan Myers (pictured below), recently spoke with Logistics Manager about developments in last-mile solutions, one of the many themes of the brand-new exhibition and conference, which many people are billing as Logistics Manager the magazine in a live format. Among the most significant trends in last-mile delivery is a push by transportation providers to improve the mode's environmental impact.
"Many companies now look at last-mile solutions with 'planet positivity' at the forefront of their short- and long-term planning," Myers said. "They're investing in alternative fuels and charging capabilities at new sites and using alternative modes of transport for some deliveries, typically in urban areas. The industry has also seen the emergence of innovative technologies, such as predictive tools that use machine-learning and route optimisation technology that reduces fuel waste.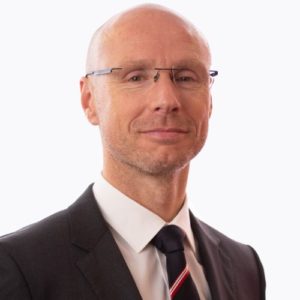 "Due to advancements in the quality of service and delivery in last mile, customers see 3PLs as extensions of their supply chains. Using data provided by customers allows 3PLs to improve lead times, reduce costs and create solutions that function based on the environment they're implemented in."
Myers also discussed the advancements that we might see in last-mile deliveries. "It's difficult to predict a specific technology because an innovation developed for one purpose may or may not apply to other niche models," he said. "Nevertheless, there are some clear front-runners; one is dynamic optimisation. Intelligent, dynamic planning tools can only achieve the home delivery speed that is being demanded by consumers today. These tools react to constantly changing circumstances to produce the best outcome."
The organiser of Final Destination Logistics has also confirmed that XPO Logistics will be one of the expert speakers within the conference at the Exhibition Centre Liverpool, the four core pillars of which focus on sustainability, international trade (post-Brexit), digitisation, and skills/labour shortages.
XPO is the latest in a strong of leading companies to confirm their participation at the new event, including JLL/Miebach, DHL Supply Chain and DP World.
XPO Logistics will be exhibition at Final Destination Logistics on Stand 110.