Yorkshire and the north-east of England proved the most popular region for take-up of warehouse space in the first quarter of 2020 .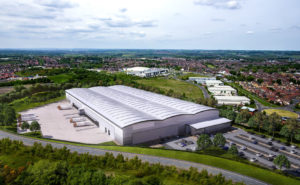 According to latest research figures from CBRE nearly half of all warehouse lettings and sales (46.7%) took place in the region accounting for 2.923 million sq ft.
Nationally total take-up reached 6.26 million sq ft in Q1 2020, compared to 4.41 million sq ft in Q1 2019. However, there were more deals done in 2019 (18) than in 2020 (11) just that the deals done so far this year are much larger averaging 568,940 sq ft compared to 244,954 sq ft in Q1 2019.
Total availability at the end of Q1 2020 was 25.73 million sq ft, of which 11.44 million sq ft comprised of new speculative developments.  This represents a UK vacancy rate of 5.3%.