German e-commerce giant Zalando has rolled out a warehouse control system from Körber Supply Chain division Inconso across its 1.4 million sq ft fulfilment centre in Lodz, Poland.
The Lodz site, Zalando's third in Poland, opened in February is run by DHL Supply Chain and home to some 1,200 staff. It is equipped with a four-aisle shuttle for more than 6,000 containers and 35 km of conveyor technology.
Zalando said it was using Inconso's warehouse control system to enable "supplier-independent material flow control" as well as for "optimisation strategies for internal transport control, interleaving or the sequencing of partial orders".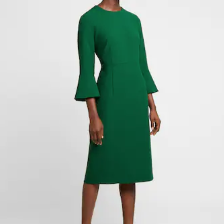 Rudolf Pulkenat, lead warehouse facilities engineering at Zalando, said: "On our [1.4 million sq ft] premises, we need powerful solutions for smooth logistics processing.
"We found a suitable partner in Inconso to help us implement a system with synchronised components that interact in complex ways."
Last year Zalando completed a trial with Magazino's mobile picking robot TORU at its site in Erfurt, Germany.