Touted as the largest sale and leaseback during the coronavirus pandemic global 3PL Neovia has secured a £100 million plus sale and leaseback deal with real estate investor Griffen UK, backed by Jersey-based Griffen Capital for its 1.65 million sq ft warehouse campus in Desford, Leicestershire.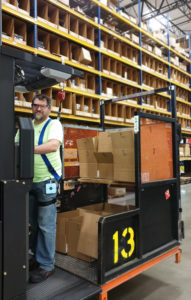 The exact sum paid is undisclosed and at present not forthcoming. However, recent sale and leaseback deals saw Next secure £107 million for its sale and leaseback last month and this deal is being touted as larger.
In addition to the 82-acre operational campus, Neovia also sold an adjoining 46-acre site with immediate development potential.
In 2017 Neovia secured planning consent for a 1.2 million sq ft warehouse with 18m eaves on the site.
Rui Nobre, chief executive of Griffen, said: "This acquisition provides Griffen with an excellent opportunity for both large-scale development and potential future redevelopment."
Neovia (formerly Caterpillar Logistics) has been providing logistics services to external clients since 1986 from the Desford site, with Land Rover being their first client.
Neovia was founded in 1987 as Caterpillar Logistics Services to provide logistics support to Caterpillar International and its partner companies in construction, mining, automotive, energy and other industries.  In 2012, it became a standalone company, taking on the Neovia name.
Dove Haigh Phillips, JLL and Walker Morris acted for Neovia while Burbage Realty and Trowers Hamlins advised Griffen UK.