Next has secured the £107 million sale and leaseback of a warehouse complex in West Yorkshire totalling 1.18 million sq ft.
The properties have been sold to global asset management company, Aviva Investors for its Lime Property Fund, a long income real estate fund launched in 2004. The fund has a net asset value of £2.7 billion. The warehouses will be leased back to Next though at present the terms of the leaseback have not been disclosed. However, the fund targets property investments that provide inflation-linked or fixed rental uplifts let to tenants on leases of over 15 years.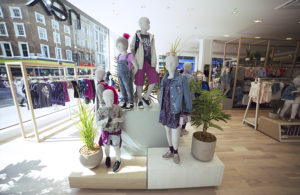 The warehouses are located in South Elmsall, between Wakefield and Doncaster, and is believed to include the soon to be built 770,000 sq ft warehouse facility on a 57-acre site south of Field Lane which is to be linked via a  new proposed pedestrian bridge with Next's two existing operations north of Field Lane.
The proposed warehouse will be approximately 23.5m to ridge height (20m internal) and will comprise three floors. The unit will primarily include warehouse floorspace with ancillary office accommodation including staff welfare facilities, together with two main office hubs. There will be 47 HGV loading bays provided to the southern elevation of the warehouse, accessed via a dedicated gatehouse entrance.
Learn more on Logistics Manager
Next cancels £290 million of orders due to excess inventory; re-opens warehouses
Warehouse deal to kick start major regeneration scheme
Next seeks sale and leaseback on warehouses for £100m boost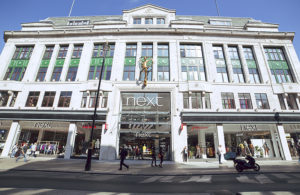 The new warehousing and distribution space is required to cope with an expected increase in online sales for Next in the coming years not withstanding recent events.
Next's sales declined by 52% y-o-y, while its online sales declined by 32% y-o-y, during the period from 26 January to 25 April. The sale and leaseback of its warehouses  was put into action in March this year  in order to mitigate the fall out from the global corona virus pandemic.
Renos Booth, head of real estate long income at Aviva Investors, said: "We are pleased to have acquired these assets and to have agreed on a sale-and-leaseback arrangement with Next, allowing access to a robust portfolio of warehouses, with a high-quality tenant.
"We believe that the logistics sector will continue to be resilient in the longer-term, as retail firms enhance their distribution capabilities. Our expectation is that these types of assets will, therefore, be strong contributors to performance in our portfolio."
Next expects to receive the funds from the sale and lease back of a warehouse complex in May.